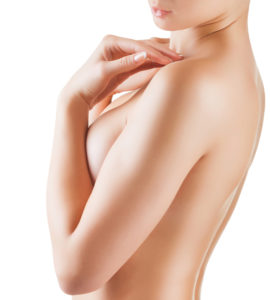 Oversized breasts are not only an aesthetic concern for many women, but they may also lead to physical discomfort and pain. They will typically cause a hindrance in certain types of activities and movements. Breast reduction cosmetic surgery is an effective and safe procedure to address this condition.
When the procedure is deemed as a medical necessity, health insurance may cover the costs of breast reduction surgery. Board certified female plastic surgeon Dr. Farah Naz Khan of Khan Plastic Surgery provides breast reduction patients in Dallas, Texas and surrounding locations in this spectacular region of the country.
Possibility of Coverage
Excessively large breasts or symptomatic macromastia is a recognized medical condition that requires therapeutic management, and in some cases, breast reduction surgery. Pain in the shoulders, back or neck, rashes in the breast crease, and other symptoms can compromise the patient's quality of life.
Read more: 8 Things to Know If Youre Considering Breast Reduction Surgery
Therefore, breast reduction surgery may sometimes be as necessary as, say, a cervical spine or shoulder surgery to alleviate the various health problems that arise from oversized breasts.
But if the patient is considering breast reduction surgery only for cosmetic reasons while not experiencing any major physical discomfort, insurance will not cover the procedure. In such cases, the insurance provider will treat this as an elective cosmetic surgery.
Insurance Coverage Requirements
When a patient is considering a breast reduction procedure, she should carefully review her medical insurance policy. If the policy does not include breast reduction surgery as a covered surgery, then the patient will not receive coverage in any circumstances. But reduction mammaplasty is not excluded from the list of covered procedures in several cases.
In such instances, the patient will need a letter from the plastic surgeon explaining the patient's health symptoms, physical findings, estimate of the breast weight that will be reduced, and requesting insurance coverage. The insurer will not be under an obligation to pay if the procedure is not authorized in advance.
Discussion with the Insurance Provider
Read more: Will Breast Reduction Be Covered by Health Insurance?
Top insurance providers are usually aware of the current standards to address macromastia, and they may approve of the insurance coverage as per the documentation proving medical requirement as well as other reasonable conditions. Nevertheless, some insurers still do not pay attention to the past two decades of medical research findings that show the advantages of breast reduction surgery in correcting macromastia.
If the insurance firm does not approve coverage stating that the breast reduction procedure is an elective surgery, the surgeon may inform the insurer about the patient's condition of macromastia. They should explain the distinction between breast reduction and cosmetic surgery procedures such as breast lift and breast implants. The insurance provider should be given the necessary medical evidence related to the patient's constant pain and discomfort.
The insurance provider may be willing to provide coverage once they understand that not undergoing the treatment of macromastia could lead to further health complications for the patient. In the long-term, this could save costs for the insurer.
Process of Appeal
Read more: Does Insurance Cover Breast Lifts? (5 Tips For Covering Costs)
The patient can legally appeal in case the insurance provider denies coverage. Various levels of appeal are available to the patient, and she should explore these avenues.
In support of the appeal, the patient can submit letters from the family doctor, breast surgeon, massage therapist, physiotherapist, and chiropractor. Board certified female plastic surgeon Dr. Farah Naz Khan receives patients from Dallas, Texas and other cities and towns in The Lone Star State for breast reduction.
To schedule a consultation with Board Certified Dallas Plastic Surgeon, Dr. Farah Khan please call 469-437-5426 or click here to contact us.
Read Reviews:

For more information please see the list of Will insurance pay for breast reduction